"I told her I was thinking about working with the homeless…"
So said Sr. Mary Grafe to Sr. Dee Sizler when they met at a global gathering of the Sisters of Charity in February of 1983.
Five months later, Sr. Mary and Sr. Dee had secured a house, and on July 20, 1983, the first family seeking shelter moved into Bethany House of Hospitality. The journey was just beginning.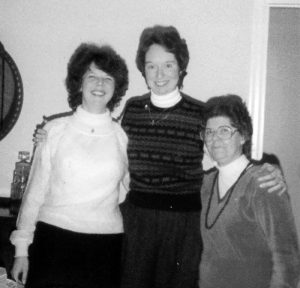 The Early Years
Sr. Mary and Sr. Dee always meant for Bethany House to be a different kind of shelter. They identified a unique need for single women with children to have a safe place to stay during housing crises.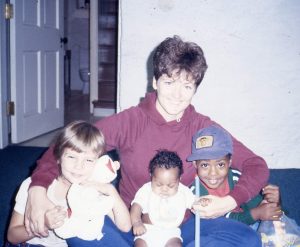 In the initial years, Sr. Mary and Sr. Dee—along with a lay person (not a religious sister) named Barb Poppe—lived in the house with the women and children. Sr. Dee was Bethany House's Director, and Sr. Mary and Barb had additional jobs which helped pay for food, supplies, and other hospitality needs.
Bethany House itself moved a few times before finding a stable home.
In these early years, family stays were short compared to today (only up to six weeks) but much longer compared to the only other option at the time—two weeks maximum at the Salvation Army. Because of the organization's immediate impact and these short stays, Bethany House was already serving hundreds of people each year by only its third year of existence.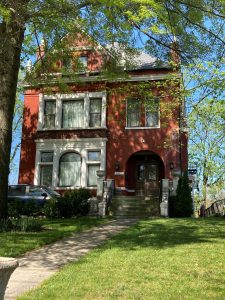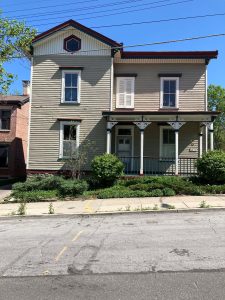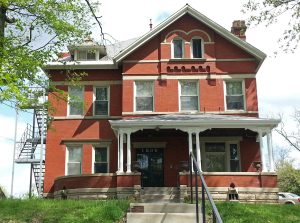 The Growth Years
Though Sr. Dee and Sr. Mary remained involved, they were called to other ministries in years after the founding, and Sr. Mary Stanton—a Sister of Mercy—became Bethany House's Director in 1985. She led the organization for nearly 30 years.
The organization officially changed its name in 1989 from Bethany House of Hospitality to Bethany House Services to acknowledge support offered to families beyond "only" shelter.
In 1994, Bethany House opened Bethany Homes, a 24-unit apartment building of affordable housing in Westwood which is still open today.
As the 21st century arrived, Sr. Mary and Bethany House recognized the need to do even more to ensure families were stable and self-sufficient after leaving shelter.
Bethany House helped launch the Family Housing Partnership with other local family shelters, and in 2010, Bethany House secured its first permanent supportive housing contract. Thirteen years later, Bethany House now serves over 450 families (1500+ individuals) each year through its housing programs.
Growth continued under the leadership of Susan Schiller, who became Executive Director in 2013. Bethany House took over Mercy Health-St. John's family shelter and housing program in 2015 and then added another shelter location in 2018.
From 2015 to 2022, Bethany House nearly quintupled in size and had seven buildings scattered across Cincinnati—five shelter locations and two administrative buildings.
The Next 40 Years
Bethany House's new shelter and comprehensive services center opened in September 2022, consolidating seven buildings all under one roof. With 43 single family bedrooms, extensive wraparound services, robust re-housing, and expanded homelessness prevention, the organization is poised to deepen its service to families for decades to come.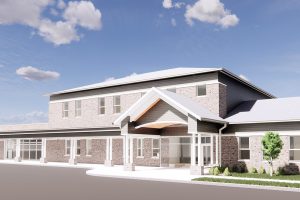 Bethany House now serves families of all configurations—single parents, two parent households, multi-generational families, and more—but the founding priorities remain: nearly 90% of families are led by single women and 67% of the people served by Bethany House are children.
Over the past 40 years, Bethany House has grown from the small, faith-filled initiative of two Catholic sisters to the largest provider of family homelessness services in Greater Cincinnati.
As the needs of families continue to evolve in the coming decades, Bethany House will remain steadfast as a place of refuge, hope, and empowerment.

A special THANK YOU to Lynn Heper, SC, Gail Myers for their archival work on Bethany House's history, as well as Jackie Schaiper for making their vision come to life with the history wall design, and finally, to Jean Lambert for funding the history timeline project.
Come see this beautiful timeline in person! Reach out to Daniel Flynn at dflynn@bhsinc.org to schedule a tour of Bethany House today.