Adopt-A-Family at Bethany House!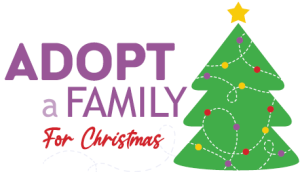 Although it doesn't seem possible, the changing color of the leaves means the holidays are fast approaching, and we at Bethany House are busy preparing for our annual Family Holiday Wish program. In 2021, over 300 families were adopted, and their holidays were made brighter, due to the generosity of friends like you in our community.
We hope you will consider joining us this year to help work holiday miracles. You can find more information on how to Adopt-a-Family by clicking HERE. 
The sponsor delivery dates for gifts will be over two weekends–December 2nd-5th and 9th-12th. 
The delivery location is 4769 Reading Road, Cincinnati, OH, 45237. 
Thank you for your consideration and support. If you have any questions, please contact us at info@bhsinc.org.
One Step Closer to Home – A Campaign for Cincinnati's Children
Our new shelter and comprehensive services center is now open at 4769 Reading Road, Cincinnati, OH 45237. Please come visit us and check out our new building. We are in the process of updating our volunteer opportunities to match our new building. Be on the lookout!
It Starts With One Step       
Families come to Bethany House from many different paths. No matter the twists and turns life has thrown at them, they come to Bethany House seeking the same thing, a place to find rest and restoration. That's what we provide: care and comfort, community and support, encouragement and inspiration, each leading them one step closer to home.
Our story.
Bethany Basics List
Can openers. Wastebaskets. Cleaning supplies. Soap. These are some of the items many would consider "basic." But without them, families run the risk of compromised health and poor nutrition. The impact of these items, especially on children, cannot be overestimated! To accomplish our mission, we provide Bethany House Basics filled with everyday items for our families as they exit the shelter into their own space.  Download the Bethany Basic list below!
BHS is proud to be a United Way Agency Partner.
In 2016 Bethany House Services became a United Way of Greater Cincinnati Agency Partner, joining 138 other agencies that are moving children and their families out of poverty and toward self-sufficiency.
Please Live United! You can learn more at www.uwgc.org.