---
Interested in volunteering?
Contact Lisa :  lsiegel@bhsinc.org or at 513-557-2403
 for more information
---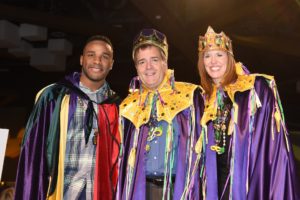 Mardi Gras to Feed Homeless Children is a high-energy, fast-paced evening of food, drink and entertainment—all to benefit homeless and hungry children. The celebration will be held on Fat Tuesday, February 13, 2018 at the Northern Kentucky Convention Center from 6:30-10pm.
Volunteers are needed to organize and secure auction baskets, set up the day before, set up day of the event, help with coat check and oversee the silent auction. If you are interested in volunteering for this event, please call the Lisa at 513-557-2403.